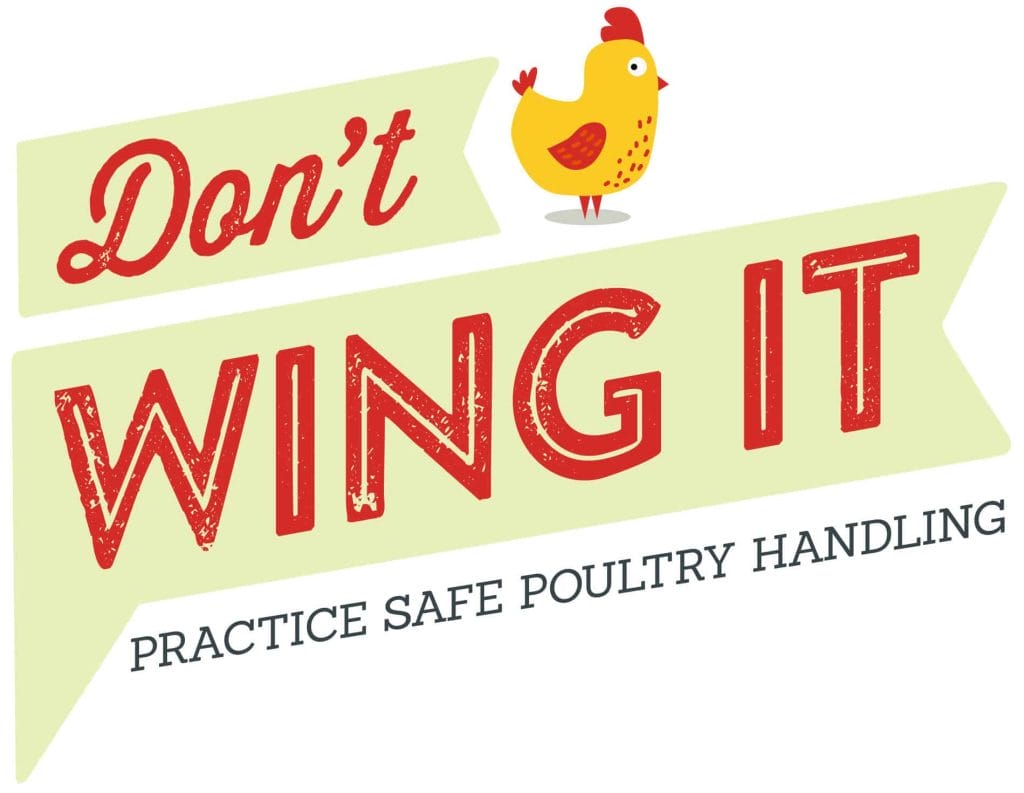 Welcome to the Don't Wing It consumer campaign main page! A few simple Do's and Don'ts on Touch and Temp will help you reduce the risk of illness from common germs that can cause foodborne illness like Salmonella and Campylobacter. Don't Wing It! Practice safe poultry handling at the store and at home.
Check out these safe recipes that feature chicken, turkey and other delicious ingredients!

Our recipes build in food safety and hand hygiene steps provided by the Safe Recipe Style Guide.

Research shows that adding food safety instructions to recipes improves consumer food safety behaviors. Give these delicious dishes a try at home!